Smedsmo Camping is located next to highway 15 (rv15), in the center of the idyllic town of Vågå. The area is one of Norway's most popular tourist regions, and Smedsmo is the perfect "basecamp" to enjoy these breathtaking surroundings. 
The region is perfect for those who enjoy the outdoors, fishing or hunting. Here the adventure awaits right outside your door, and Jotunheimen with it's 2000 meter peaks and the famous Besseggen is just a short drive away.
The cosy center of Vågå, with it's old wooden houses, is also a lovely experience on it's own. Here you find traditional culture and crafts, local shops and galleries. The winter is also a beautiful season with the lovely landscape covered in snow and minusdegrees.
Welcome to Smedsmo!
Bring your family to Vågå. Travel together and experience the region with all of its adventures together with your loved ones. We have cabins with room enough for your whole family.
For the kids
Let the kids have some fun! Here at Smedsmo the children can play on the swing, climb, jump on our trampoline or maybe jisy take a swim in our idyllic swimming pond. There is also a "play corner" for the children in the reception.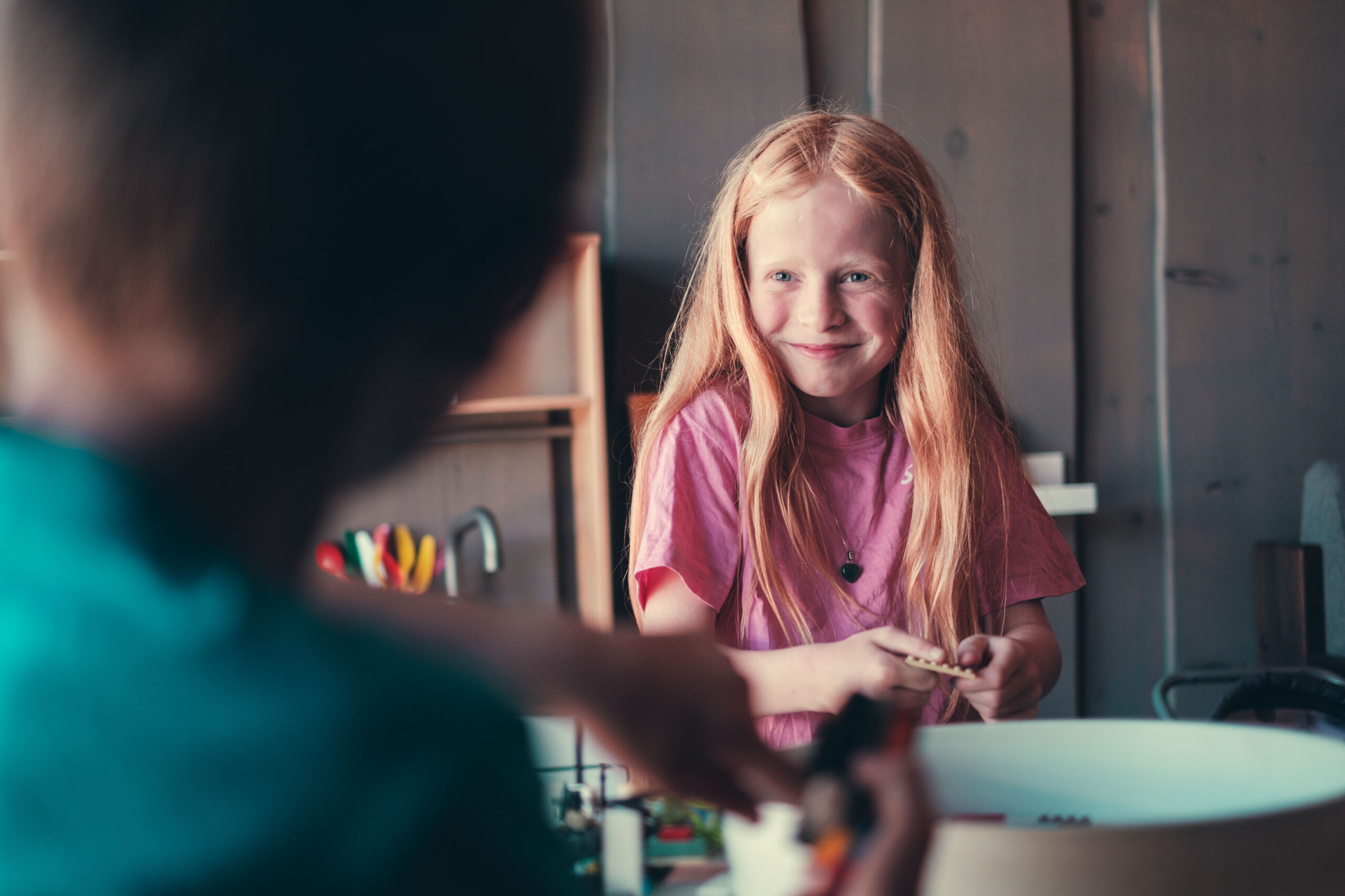 Smedsmo camping is a perfect to stay if you are planning to hike in Jotunheimen or Rondane. Nice hosts, and pretty location next to the river with fishing spots. Smedsmo is in perfect walking distance from the center of Vågå with shops and cafe's. We had a nice stay at Smedsmo and would love to come back next summer!
Kind regards Torill Steinagard
Thanks for five nice days. We've had a lovely time. Friendly hosts.
Anne Berit Hjermstad, Atle Solstad, Tom Roger Hjermstad, Mia and Kristoffer